The popularity of the African Black Soap is soaring higher daily, this is due to the testimonials of users globally. It truly does what it is meant to do, gives the body a clean wash, and rids it of skin problems. However, many users wish they have their questions answered properly, they would have joined the bandwagon of goodness long ago. In most cases, they try it out hoping they won't be disappointed. At the end, it turns out that the African Black Soap is awesome.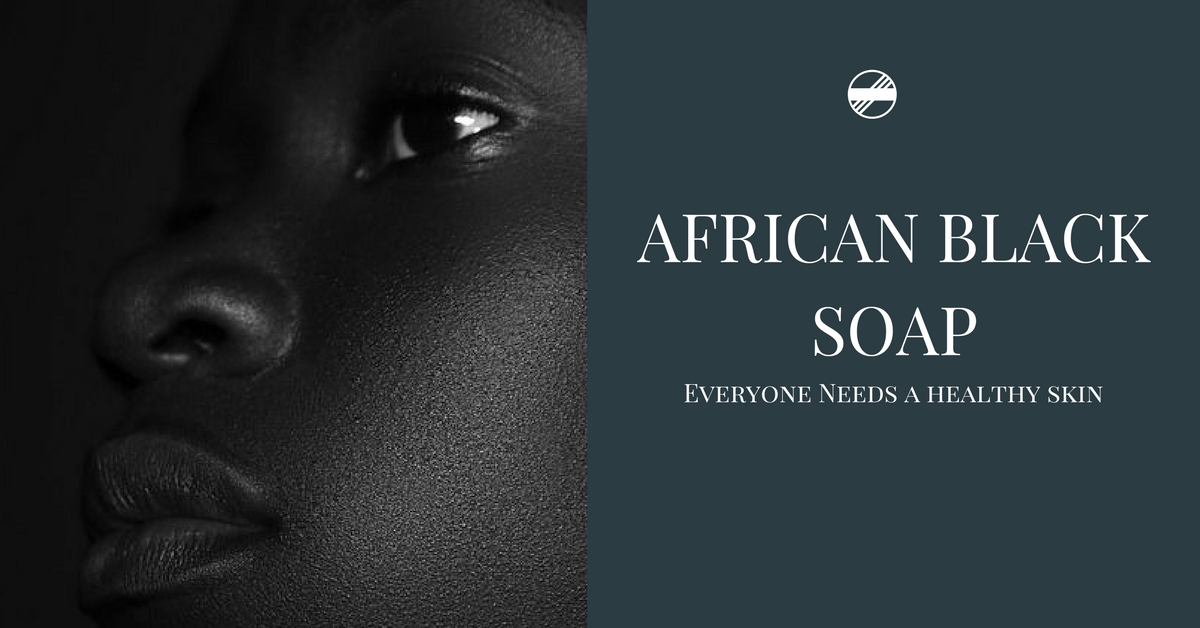 Centuries ago, in the West African heartland, a secret was discovered as a natural cleanser for the skin. This secret skin cleanser is what we now know has the African Black Soap. Its origin is often contested, however, women from the Yoruba speaking tribe of Nigeria; claim to be the originator. They migrated due to trade and war to other countries within the West African region, taking with them the art of making the African Black Soap.
Today the African Black Soap are primarily made in Nigeria, Benin Republic, Togo, Ghana, Liberia and Sierra Leone. While Ghana and Togo are the largest exporters of the African Black Soap, due to sourcing of the product by Alaffia, Shea Moisture, and Nubian Heritage. With the production process available in public domain, producers have emerged in the Caribbean, United States, Southern Africa region, and Australia.
There are several other exporters from Ghana, you can get them on Amazon. Dudu Osun is a processed product from Nigeria. The raw organic black soap made by Natives in Nigeria remains distinct this can be seen in the video below. The African Black Soap from Nigeria is in high demand and hardly stays long on the shelf.
Interesting Facts about African Black Soap
Many believe the African Black Soap is the same, this assumption is not true. One thing is true, it is truly a life saver.
It has variants with different ingredients. Some come purely organic while some with additives.
May come with extras like Coconut Oil, Oats, Vitamin E, Aloe Vera and Shea Butter.
African Black Soap are available for different purposes, such as for baby growth stages, dry skin, skin toning, hair growth and care, acne and other skin problems.
Negative cases are as a result of a reaction to an additive added to a particular brand of the soap brand. Users may not experience it with another brand.
Shea Moisture, Nubian Heritage, Alaffia, Dudu Osun and Wonderfully Natural on Amazon are the most popular.
Frequently Asked Questions about African Black Soap and Answers.
What is African Black Soap?
African Black soap is a natural skin cleansing soap that cares for the skin, hair, and body. It rids the body of skin diseases, discomforts,  and dry scalps by maintaining a balanced body moisture that gives a velvety smooth skin. It suitable for all skin types, color, and babies. The tub relieves babies during the development stage.
Does African Black Soap work?
It works! Many people have tried different brands of soap that claim to do this and that. African Black Soap has helped millions of babies, teenagers, and adults achieve their smoothest skin ever. Enough said see a tweet by a new user below.
I used African black soap for 3 days and all my pimps are gone ?

— AJTHEALIEN? (@Arij400) May 2, 2017
Where can I buy African Black soap?
The easiest place to get a steady supply of African Black Soap is on Amazon. If you live in US – Amazon US, Canada – Amazon CA, UK – Amazon UK, Germany –  Amazon DE, France Amazon FR.
You can also buy from Walmart, Target, Walgreens, Ebay, Bed, Bath and Beyond, CVS Pharmacy, Stop&Shop, Shoprite, and Kroger. The most popular in the store is the Shea Moisture African Black Soap.
Does African Black Soap clear acne?
It clears acne or pimples, eczema, psoriasis, rash and other skin diseases. It works well for dry skin, it helps to moisturize the body.
How to use African Black Soap for acne?
The soap does not require any special effort, all you need to do is to take your bath with it at least once daily. You can rub on your face and wash off before going to bed. Avoid contact with the eye, can be very peppery. You can use it in addition with either of the following, tea tree oil, raw honey, Egyptian mud mask, Hazel Oil, Coconut Oil, Shea Butter, Aloe Vera and Vitamin E Oil.  Avoid overuse and ensure you check that do not react to any of the extra additives.
To check if you react negatively to the additives. Apply a small quantity on the visible area of your elbow and watch for any skin reaction.
What is African Black Soap good for?
The African Black Soap can do a lot of things, however, it primarily takes care of your skin. It rids it of skin disease, moisturizes it, prevent any form of skin break out, cares for your hair growth, makes your skin smooth and clear. Helps people with dry skin too, it gives the skin an even tone, can help with blackheads and marks on the body. Also read what is African Black Soap.
How to store African black soap?
It should be stored in a cool dry place, do not leave it inside water. Do not refrigerate nor microwave it.
How to make African Black Soap at home?
Like any other soap, African Black Soap can be home made. The quality is dependent on getting all the ingredients and following the exact processing methods. There are quite a number of videos on youtube, most lack depth, and accuracy. It is actually cheaper to buy the soap, if you really want to learn the art of making African Black Soap.
Take a week vacation, to visit the West African Woman making the African Black Soap in Togo, Ghana, and South West of  Nigeria.
What is in African Black Soap?
Ingredients vary as mentioned earlier. Most brand processes and ingredients differ.
Below is the Ingredients for Shea Moisture African Black Soap.-  African Black Soap Base, African Shea Butter (Certified Organic), Oats, Aloe, Plantain Extract, Vitamin E, Essential Oil Blend, Vegetable Glycerin, Palm Ash, Rosemary Extract
Dudu Osun – Ingredients include shea butter, honey, aloe vera, Osun (Camwood), Palm kernel oil, cocoa pod ash, palm bunch ash, lime juice, lemon juice, water, and fragrance.
Our Earth's Secrets – Ingredients: Palm Kennel Oil, Coconut Oil, Stearin Oil, Cocoa Pod Husk, Shea Butter, Water.
Alaffia – Azadirachta indica (Neem) Aqueous Extract, Saponified Butyrospermum parkii (Shea) Butter* and Elaeis guineensis (Palm Kernel) Oil*, Lauryl Glucoside, Eucalyptus globulus (Eucalyptus) Oil, Melaleuca alternifolia (Tea Tree) Oil.
The African Black Soap is the best natural and organic soap, it works well for different skin types. It has enough customer raves and recommendations. You can check our twitter handle @afriblacksoap to see more testimonies and recommendation.